We prefer to give quotes in person, however, if you would like us to provide you with a rough quote, simply complete the information below. All quotes are subject to visual verification.

If you are looking for an exact quote call our office to schedule your appointment. It's Free! And there is no obligation!

Please keep in mind a properly sized air conditioner will cool and dehumidify your home. Bigger is not better. A system that is too large will not dehumidify the air and a system that is too small will not keep your house cool on the hottest days. SEER stands for Seasonal Energy Efficiency Rating.

If you are having trouble completing this form simply call our office to schedule your Free, no cost, no obligation estimate.

Our goal is to provide all customers with friendly reliable service, expert advice and quality products, all at competitive pricing. We strive for 100% customer satisfaction.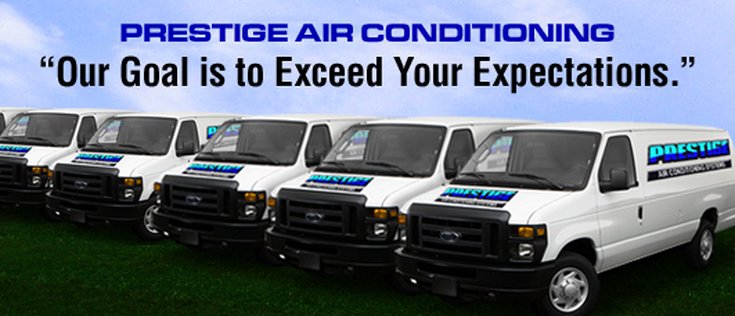 Serving the following Florida cities for over 25 Years
Atlantis, Boca Raton, Boynton Beach, Deerfield Beach, Delray Beach, Greenacres, Gulfstream, Highland Beach, Hypoluxo, Juno Beach, Jupiter, Lake Clark Shores, Lake Park, Lake Worth, Lantana, Loxahatchee, Manalapan, North Palm Beach, Ocean Ridge, Palm Beach, Palm Beach Gardens, Palm Beach Shores, Palm Springs, Riviera Beach, Royal Palm Beach, South Palm Beach, Tequesta, Wellington, West Palm Beach, Palm Beach County.
Air Handler, Blower Motor, Evaporator Fan Motor, Variable Speed Fan Motor, Blower Wheel, Blower Assembly, Evaporator coil, TXV valve, Fan Blade, Fuses, Expansion Valve, Control Board, Circuit Board, Electric Heater, Heat Strip, Fusible Link, Driers, Refrigerant Drier, Liquid Line Drier, Breaker, Filter Rack, Condensate Pump, Drain Line Piping, Duct Work, Float switch, Emergency Overflow Safety Switch, Reversing Valve, Condenser, Condenser Coils, Condenser Fan Motor, Compressor, capacitor, Contactor, Hard Start Kit, Sequencer, Start Relay, Fan Relay, Time Delay Relay, Disconnect Box, Transformer Zone Damper, Thermostat, Freon, 410A, R22, Humidifier, Dehumidifier, Frozen Coils, Plugged Drain Line, Coil Cleaning, Heat pump, Iced coils, Split System, Straight Cool, SEER, Ac, a/c, line pull, refrigerant lines, water leak, electronic leak search, leaking coil, air conditioning water leak, air conditioning condensation, sweating refrigerant lines, water source heat pump, central air conditioner, central ac unit, air conditioning system, straight cool system, new Freon, BBB, air conditioning contractor, service magic, building pro, indoor air quality, custom filters, ac filters, ac parts, a/c parts, air conditioner parts, install new air conditioner, online ac quote, free estimate for ac, coolquote.net, all year cooling, around the clock service, emergency ac service, home ac, residential air conditioner, business air conditioner, commercial air conditioner, commercial ac, residential ac, air repair, ac repair, air conditioner repairs, ac service, air conditioner repairs, a/c repairs, coil replacement, compressor replacement, pool heater repairs, iced coils, train air conditioner, rudd air conditioner, get a rheem, reliable ac service, free ac estimates, humidistat, dehumidistat, air conditioning installation, install new ac, energy efficient air conditioner, puron, ac contractor, new ac, return vent, plenum, supply vent, ac registers, ac grill, replacement grills, air conditioner filters, special order filters, coil pull and clean, replacement filters, ac drain pan, mold in duct work, primary drain, energy federal tax credit, air conditioning technician, ac service tech, cheap air repair, central air, central ac, replacement ac units, Jupiter air, Jupiter Tequesta air, air conditioning equipment, air conditioning company, air conditioning dealer, HVAC services, heating repair, heater repair, heating and air, FPL rebate, ductless units, UV Light, Ultra Violet Light, duct sanitize, home air repair, free ac service call, ac repair west palm beach, air conditioning west palm beach, a/c repair west palm beach, ac repair wpb, programmable thermostat, local air repair, licensed ac contractor, air conditioning rebates, ac parts for sale, air conditioner parts for sale, plugged ac filter, air conditioning boca raton, air conditioning Boynton beach, air conditioning lake worth, air conditioning juno beach, air conditioning Loxahatchee, air conditioning Wellington, air conditioning royal palm beach, air conditioning delray beach, air conditioning palm beach, air conditioning lantana, air conditioning north palm beach, air conditioning palm beach gardens, air conditioning palm beach county, manual j, heat load calculations, air repair boca raton, air repair Boynton beach, air repair Jupiter, air repair palm beach, zone damper repairs, ac zoning, fire dampers, fresh air damper, tstat, air conditioning and heating, ac sales, local air conditioning repair, air conditioning prices, air conditioning sizing, air conditioning brands, air conditioning systems, air conditioning sales, air conditioning replacement, air conditioning supplies,